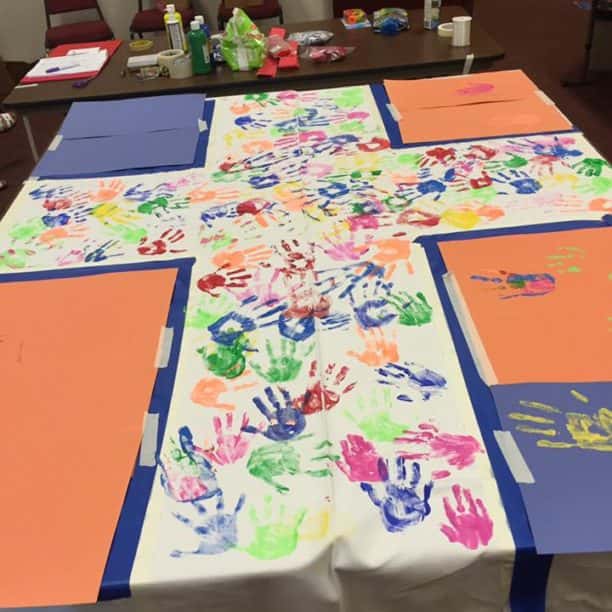 At the beginning of each service (9:00 AM and 11:00 AM), there is a special teaching "moment"  just for children!  During the service, children go to the front of the sanctuary to hear a special Bible lesson from our pastor. Afterwards, the children are dismissed to their own service which takes place during the normal worship times.
Children ages K4 through 2nd grade are invited to participate in this worship service.  During this time, they are led through a Bible lesson and participate in hands-on activities.
The leader also teaches the children what adults do in church services and why. This preparation helps the children move seamlessly into the larger group community service.